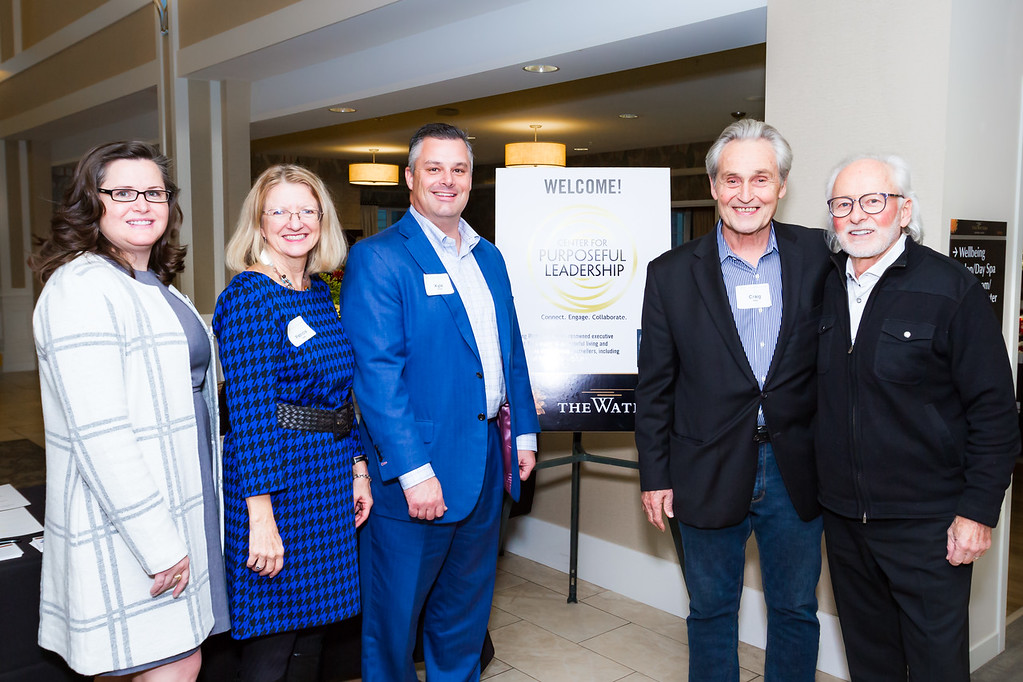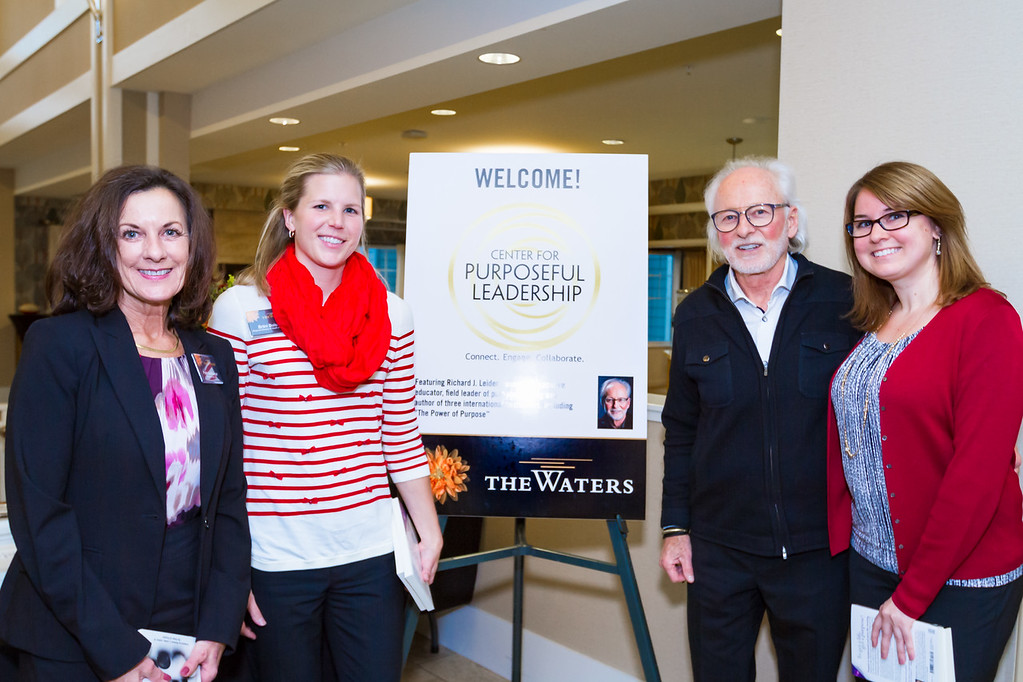 Richard Leider
Click here for photo album by Eric Todd, Atomik Productions
Katherine Todd, Patricia, Kyle Didier, Craig, Richard Leider -- Center for Purposeful Leadership Team
Center for Purposeful Leadership hosted its first reception to convene and connect with 50+ colleagues and introduce the CPL Team.
Purpose leader Richard Leider spoke on the Purpose Movement and current research.
We were hosted by The Waters Senior Living leadership at The Waters on 50th.
The Waters leadership embodies purposeful leadership. Thank you to Kyle Didier, Lynn Carlson Schell, Katherine Todd and The Waters for hosting, and to those who attended.
Gathering with so many thought leaders truly shows the great direction purposeful leadership is headed.
Claudia Eisinger, Vivian Jenkins Nelsen, Lynn Nelson, Cindy Wold, Kim Kristenson-Lee, Rachel Harris, Barbara Shipka, Eric Todd, Sarah Flores, Mark Fawcett, Patricia Neal, Craig Neal
Lots to talk about!
Richard and The Waters team